ARTICLES
The 5 famous bands Jimi Hendrix played with before success
Jimi Hendrix is considered one of the best guitarists of all time that left us too soon at the age of 27, in 1970. During his short career he changed rock history with his amazing guitar playing. However, before conquering the world with his own band the musician was for several years the guitarist of the backup band of many famous artists and session musician occasionally.
The 5 famous bands Jimi Hendrix played with before his solo career
Ray Charles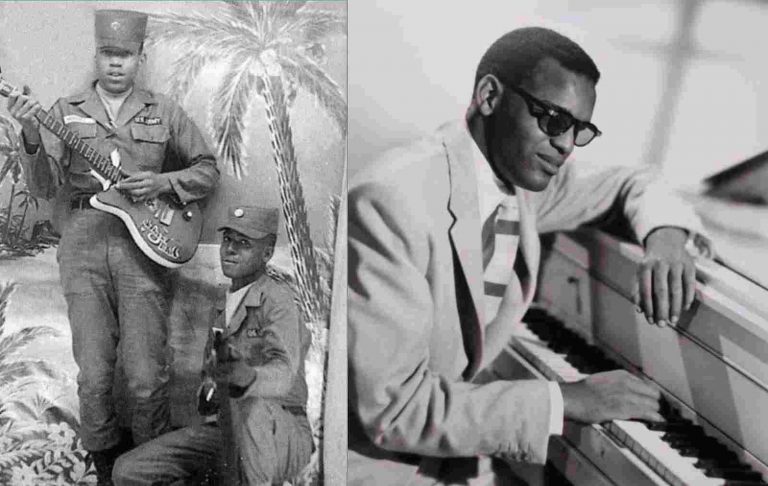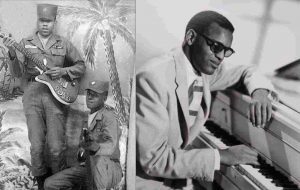 Jimi Hendrix brother Leon said n an interview with Mouth Magazine back in 2018, that Jimi's first real gig was playing for Ray Charles. "I remember when he first got started on the guitar, and I remember his band practices and I remember his first gigs. And I used to go backstage. I went backstage when I was 12 and Jimi was playing for Ray Charles, when Ray Charles lived in Seattle. That was Jimi's first real gig."
"was 12 or somethin' and so I didn't realise at that age that when you met a famous musician you were supposed to be excited about it. I met Little Richard, I met… just about everybody. To me they were just regular people – and I think they liked to be treated as regular people anyway… I just had fun hangin' with Jimi and it was, like, the music was a natural thing. And so 'cos of Jimi I thought music was what it is. What it's all about. I still do. I had a ball and I'm still havin' a ball…"
The Isley Brothers
In 1964, at the age of 22, Hendrix recorded the guitar on the Isley Brothers single "Testify", in May of the same year he played the guitar instrumentation for the Don Covay song "Mercy Mercy". During 64 he toured with the Isley Brothers but then quit saying he was tired of playing the same set every night.
Little Richard
In late 1964/January 1965 he joined Little Richard's touring band called the Upsetters, one year later, he recorded with Richard's the single "I Don't Know What You Got (But It's Got Me)", written by Don Covay and released by Vee-Jay Records.
Hendrix met singer Rosa Lee Brooks while staying at the Wilcox Hotel in Hollywood. She invited him to participate in a recording session for her single, which included the Arthur Lee penned "My Diary" as the A-side, and "Utee" as the B-side. The musician played the guitar in the two songs.
In late July 1965, Little Richard's brother Robert fired him because Hendrix and Richard would often fight over being late, the outfits. Richard and Hendrix often clashed over tardiness, wardrobe, and Hendrix's behavior on stage.
On july 27 he signed his first record deal with Juggy Murray at Sue Records and Copa Management. However, he briefly returned to the Isley Brothers. Again in the band he recorded "Move Over and Let Me Dance" and "Have You Ever Been Disappointed".
Curtis Knight and the Squires
Later that year, he joined a New York R&B band, Curtis Knight and the Squires. The musician met Knight in the lobby of a hotel where they were staying. Hendrix performed with the band for eight months and recorded the single, "How Would You Feel" backed with "Welcome Home".
When he was still playing with Knight, Hendrix briefly toured with Joey Dee and the Starliters, and worked with King Curtis on several recordings including Ray Sharpe's two-part single, "Help Me". His first composer credits were for the two instrumentals, "Hornets Nest" and "Knock Yourself Out". That were released as a Curtis Knight and the Squires single in 1966.
Wilson Pickett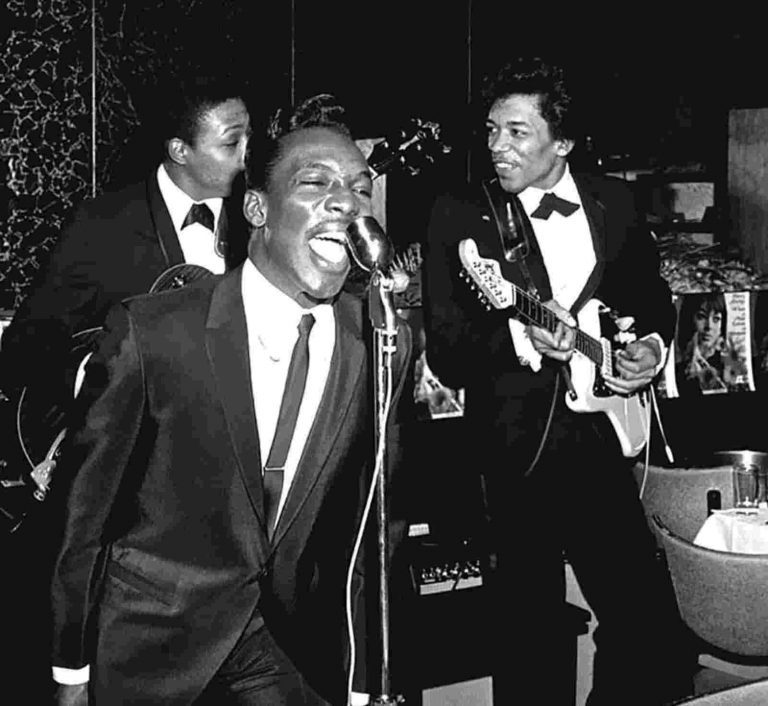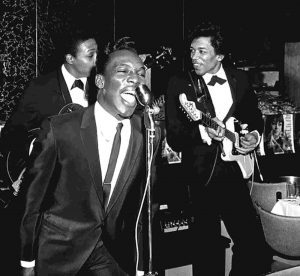 In May 5 1966 Hendrix played with a house band at Manhattan's Prelude Club for an Atlantic Records party to celebrate Percy Sledge's success. Many Atlantic stars paid tribute to Sledge. Two of them were Esther Phillips and Wilson Pickett.
Hendrix also performed during his years as a hiredgun with Jackie Wilson, Slim Harpo, Sam Cooke and Ike & Tina Turner. In the interview with Mouth Magazine in 2018, Jimi's brother Leon talked about those experiences: "Jimi was the best guitar player around at that time, so he played with everybody… Ike and Tina Turner, Al Green, Wilson Pickett. If you can name it, he played it. Come on! These people would steal him."
"They'd hear about this kid who could play guitar real good, and they'd go see him in someone else's band and offer him more money to go with them. So he'd be with one band for a couple of months then someone would come along and steal him. They'd give him more money, and so he'd be gone… He didn't like to hang around too long anyway, with stuff. He always wanted to move on."