Classic Rock
See Michael Stipe Cover Ringo Starr, Velvet Underground and more
Michael Stipe covered Ringo Starr, Velvet Underground and Nat King Cole on Sunday during a small live set as part of "Pathway to Paris" climate change benefit concert.
Songwriter-producer Andy LeMaster joined the musician on guitar and bass, while Pathway founder Jesse Paris Smith (daughter of rock icon Patti Smith) played the keyboard.
They played Cole's 1948 jazz-pop standard "Nature Boy," crooning delicately over LeMaster's stark guitar chords. Then they performed Ringo Starr's hit "It Don't Come Easy" before interrupting himself and switching to another Starr 1973 classic, "Photograph."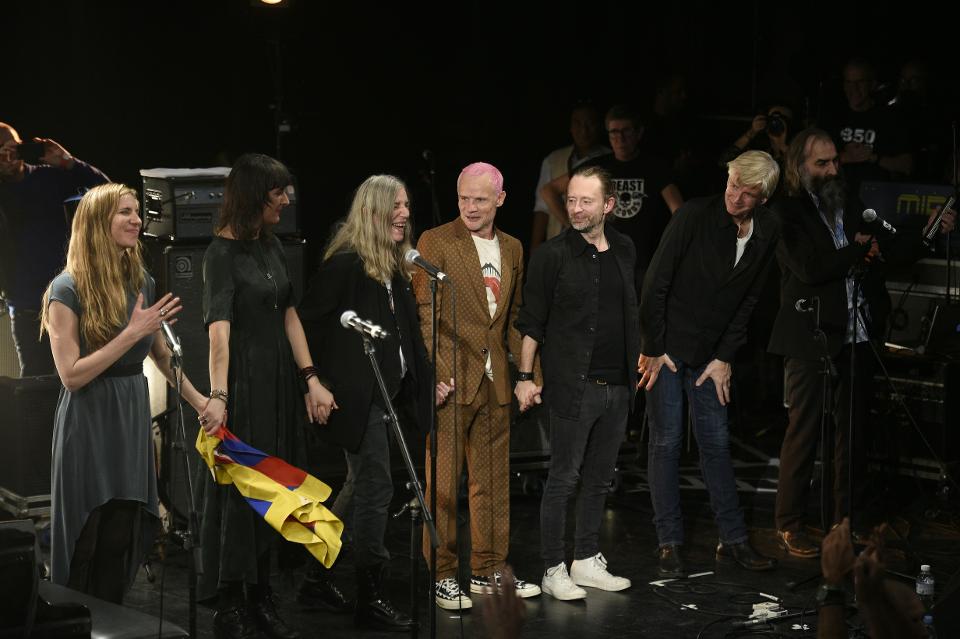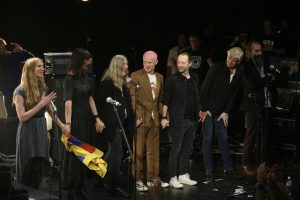 The singer said how the Starr's songs reminded him of childhood:
"I didn't really have music in my home except for radio," he said. "So there were certain songs that really got my attention … All my teachers growing up were hippies who then got jobs, and I was their student the first year they were actually doing a nine-to-five kinda thing. We got introduced to lots of amazing music."
After that, LeMaster switched to bass for a spacey version of the Velvet Underground's 1967 track "Sunday Morning," during which Stipe waved around his arms like a psychedelic magician.
Check it out:
Patti Smith, Cat Power, Joan Baez and Red Hot Chili Peppers' Flea also performed at this year's Pathway to Paris concert.
Read more News