Classic Rock
Hollywood Vampires announces new tour dates for 2018
The supergroup Hollywood Vampires just released new European tour dates for 2018. The dates go from the end of May until the beginning of July.
Check it out:
May 28 Olympisky – Moscow, Russia
May 30, Ice Palace – St. Petersburg, Russia
Jun 2, Stadtpark – Hamburg, Germany
Jun 4 Zitzdele Spandau – Berlin, Germany
Jun 12, Torwar – Warsaw, Poland
Jun 13, Prague Rocks 2018 – Prague, Czech Republic
Jun 14, Sparkassenpark – Monchengladbach, Germany
Jun 24, Graspop Festival – Dessel, Belgium
Jun 27, Tollwood – Munich, Germany
Jun 29, Jahrhunderthalle – Frankfurt, Germany
Jun 30, Clam Castle – Klam, Austria
Jul 3, Samsung Hall – Zurich, Switzerland
Jul 7, Summer Festival – Lucca, Italy
Alice Cooper says Hollywood Vampires is preparing a new album
Hollywood Vampires was formed in 2015 by Alice Cooper, Johnny Depp and Joe Perry to honor the music of the rock stars who died from excess in the 1970s.
The band name derives from The Hollywood Vampires, a celebrity drinking club formed by Cooper in the 1970s which included but was not limited to: John Lennon and Ringo Starr of The Beatles, Keith Moon of The Who, and Micky Dolenz of The Monkees.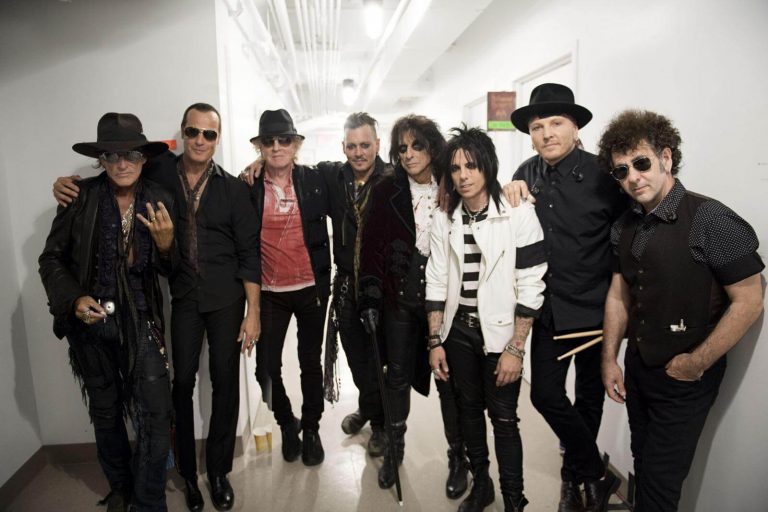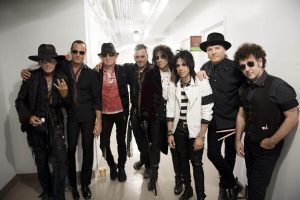 Touring members have included Duff McKagan and Matt Sorum of Guns 'N Roses, as well as Robert DeLeo from Stone Temple Pilots.
The band has released one studio album, Hollywood Vampires (2015), featuring guest appearances by Paul McCartney, Dave Grohl, Joe Walsh, and Christopher Lee among others. Cooper and Perry have discussed plans for a future live album, stating that Depp's schedule works differently than theirs.
Read more News