Classic Rock
Lita Ford says she doesn't regret including Iommi abuse accusations in her bio
Lita Ford said that she has no regrets about saying what she has described in her memoir as an abusive relationship with Black Sabbath's guitarist Tony Iommi.
The former Runaways guitarist opened up about her tumultuous romance with him in "Living Like A Runaway: A Memoir", in which she accuses Iommi of attacking her on at least two occasions as he battled severe drug addiction.
During an appearance on the "Trunk Nation" show on SiriusXM channel Volume, Lita said that she was "not sorry" she wrote about Iommi's allegedly physically abusive behavior toward her "because it hurt me just as much as it hurt people to read about it. They were obviously into the book when they read it," she said. "I was the one that got the butt end of the stick on that.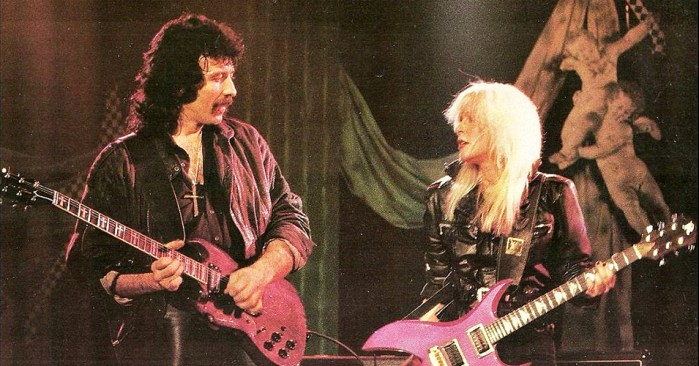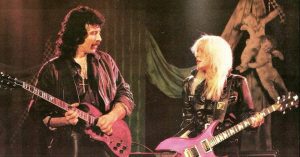 Read what she said:
"I still think he's an amazing guitar player; it doesn't take that away from me," she continued. "He's my idol. I still idolize his music; it doesn't take that away."
Asked by Trunk is she has heard from Iommi or anybody in his camp since her book was published nearly two years ago, Lita said:
"No. And we actually reached out to him to try to let him know what we were gonna do and say, and the book is coming out. He just said, 'Well, we were all on drugs then.' He more so than anybody. If you read the book, you'll see what we were doing."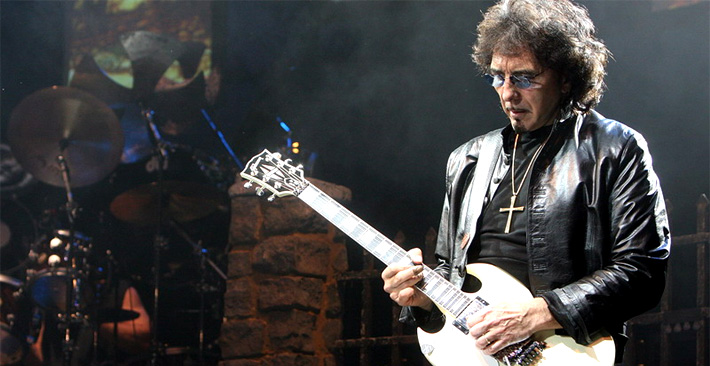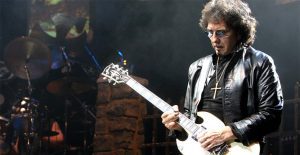 "And I'm not innocent — I was doing drugs too, but not in the mass quantities that… He was almost on Elvis Presley level, which was insane — just mass quantities. [He had] doctors and people you could just pick up the phone and say, 'Can I have an injection of this? 'Can I have a jarful of these?' Not a bottle, but a jar. Just crazy stuff — stuff I'm sure he's cleaned up now and he's not that person anymore."
According to Lita, she became "destructive" when she found out what kind of person Tony was. "I wanted to hurt myself. And what I did was — and I don't know if this is considered hurting yourself — I started drinking, because he never allowed me to drink. Although he would do mass quantities of drugs, he would never allow me to have a drink."
Ford said that the drugs "were there" for her to take "if I wanted them. [Tony] never really forced them on me." But Iommi inexplicably did not want her to ever consume any alcohol. "It was very bizarre," she said. "He just really did not want me… Even on airplanes. When you're sitting on a plane, you like to have a glass of wine or a Bloody Mary or just something to take the edge off, because you're 30 thousand feet in the air for five hours, or 10 hours, flying overseas, but I couldn't."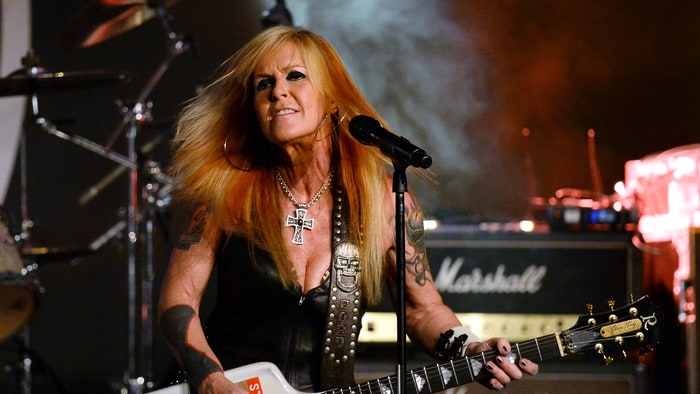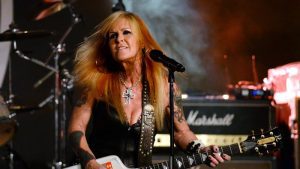 "So when we split, we went our separate ways, I went on a drinking binge, just to say, 'You won't let me do it. I'm gonna go do it now since you're not around. I'm gonna hurt myself.' And I ended up getting this tattoo of this dragon on my shoulder. I don't know. It was a hurt-me kind of thing; I wanted to hurt myself."
"Because I was devastated when I found out what kind of person he was; I was absolutely devastated. And I think's shattering to a lot of fans that read the book. They feel the same way I did. But I was in those shoes, and when they read about that, they're, like, shocked."
Asked if she was comfortable with Iommi's supposed explanation for the violence as his claim that everyone was "on drugs" back in those days, Lita said: "Part of it, yeah. I think part of it. I think it's something that is in his family, or was in his family."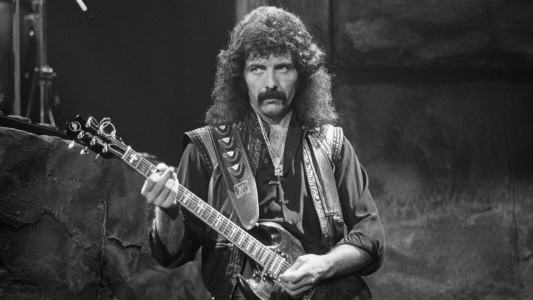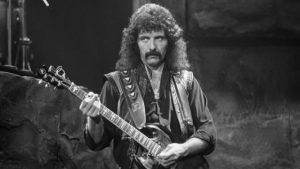 "I don't believe his mother and father are still alive, and I think his father might have contributed to that. And then the drugs on top of it just makes you violent, makes you out of your mind. Especially… Depends on what you take or what you're doing, but a combination of a certain type of drug will make you violent."
In "Living Like A Runaway", Lita claims her relationship with Iommi started when she and THE Runaways opened for Black Sabbath, and they tried — but failed — to have sex because Iommi was "too high" on cocaine. Ford writes: "He seemed so charming, confident and handsome. I would later find out that looks are deceiving."
The physical abuse began on a flight to England to meet his mother, she claims, when Iommi "out of nowhere… hauled off and punched me in the eye."
The abuse continued, she says, culminating in a frightening episode that she said occurred after they became engaged. "After snorting tons of blow, he got angry and choked me unconscious," she writes.
"When I woke up, I saw him holding a chair above my head. It was a big, heavy leather chair with studs around the arms, and he was about to smash it over my face. I rolled over, and luckily I moved fast enough that he missed me and the chair smashed into the ground."
She eventually parted ways with Iommi, who went on to hire her band behind her back, she claims.
"I was in love with Tony," she wrote. "He was my everything; he was my world, my idol, my lover. I was going to marry him; I was engaged. I didn't know anything about an abusive relationship. I had never been in one before… I actually lied to my mother and I said, 'Mom, I've got a girlfriend whose boyfriend hit her.
"And she said, 'Lita, he did it once, he'll do it again.' I just went, 'Oh my God.' He had done it more than once, and I knew that it was only a matter of time… I needed to get out of there. Thank God we weren't married and we had no kids, so I packed up and left.""Living Like A Runaway: A Memoir" was released in February 2016 via Dey Street Books (formerly It Books), an imprint of HarperCollins Publishers.
Via Blabbermouth
Read more News
Rafael Polcaro
I'm a Brazilian journalist who always loved Classic Rock and Heavy Metal music. That passion inspired me to create Rock and Roll Garage over 6 years ago. Music has always been a part of my life, helping me through tough times and being a support to celebrate the good ones. When I became a journalist, I knew I wanted to write about my passions. After graduating in journalism from the Pontifical Catholic University of Minas Gerais, I pursued a postgraduate degree in digital communication at the same institution. The studies and experience in the field helped me improve the website and always bring the best of classic rock to the world! MTB: 0021377/MG