ARTICLES
How Glam rock guitarists from the 80s look like nowadays
Weird clothes, hairspray and make up were the main characteristics of the 80's Glam Rock bands. The movement got bigger in the USA in the early 80s until it was killed by Grunge in the early 90s. Many guitarists got famous back then, but they kept their glam style after that? Many of them yes but many have changed.
How are the Glam rock guitarists from 80s nowadays:
Mick Mars – Mötley Crüe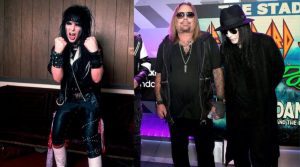 The legendary Mötley Crüe guitarist, Mick Mars despite being in a Glam Rock band always had a more somber look. And he remains with him. Always being seen wearing black. The musician continues to fight against ankylosing spondylitis. He was initially diagnosed when he was 17 years old, and has increasingly compromised his movements and causing him a great deal of pain.
This led to hip replacement surgery in late 2004.  Over the years, the disease has plagued his lower spine, "… causing scoliosis in my back and crushing me further down and forward until I was seven inches shorter than I was in high school", Mars said. He was born in May 4, 1951.
He would tour with Mötley Crüe on their reunion tour in 2020, but it was postponed to 2021 due to the Covid-19 pandemic.
George Lynch – Dokken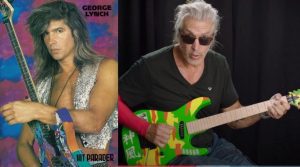 George Lynch was born september 28, 1954 in Spokane, Washington. He continues to appear in public without a shirt and he is in shape. The ex-Dokken guitarist continues to play and record with his band Lynch Mob. In 2020 he did a joint tour with Dokken, as the opening band. Eventually joining them for some classic songs.
Carlos Cavazo – Quiet Riot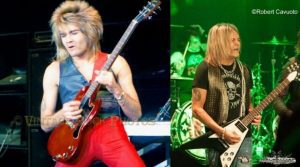 The great guitarist of Quiet Riot, responsible for incredible performances in "Cum On Feel The Noize", "Metal Health" and other classics of the band continues to play for fans. He was born July 8, 1957 in Mexico City.
Jay Jay French – Twisted Sister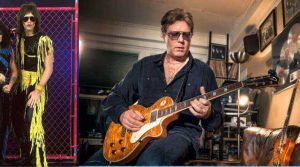 Jay Jay was born in New York City, July 20, 1952. The founding member and guitarist of Twisted Sister. He remains active on social networks and eventually giving interviews. His visual changed and a more regular one not similar to his 80s look. The band made their last tour in 2016.
Eddie "Fingers" Ojeda – Twisted Sister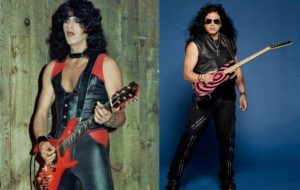 Also Twisted Sister guitarist, Ojeda kept the long hair but changed the weird clothes. After the end of the band he continues active on social networks and on his solo career. He was born August 5, 1955 in New York.
C.C. Deville – Poison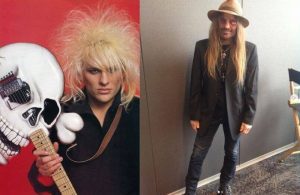 C.C Deville uses less hairspray nowadays but he hair continues similar. Poison would reunite again in 2020 and tour with Mötley Crüe on their stadium tour that would also have Joan Jett and Def Leppard. He was born in New York, May 14, 1962.
Reb Beach – Winger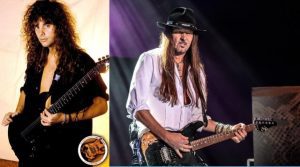 Reb Beach was born August 31, 1963. He continues to be Winger's guitarist although he is also in Whitesnake (Since 2002). He hasn't changed much since the 80's but he still has long hair.
Jeff LaBar – Cinderella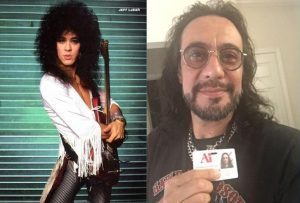 Just like all of the guitarists on the list Jeff LaBar also abandoned the hairspray. During Cinderella's temporary break-up in the mid-1990s, LaBar supported himself by running a pizza shop with his brother and by doing assorted construction jobs.
He had a side band with Cinderella bandmate Eric Brittingham called Naked Beggars. His debut solo record "One For The Road" was released August 2014
Steve Lynch – Autograph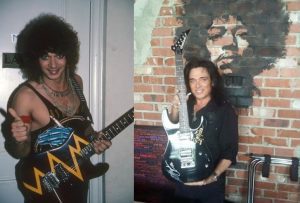 Steve Lynch was born January 18, 1955 in Seattle, Washington. He was known as "The Two-Handed Guitarist", famous for being in Autograph. Also being an instructor for the Guitar Institute of Technology, the famous guitar department in the Musician's Institute of Los Angeles. He was with the band until 2019 and his look changed a little bit.
Tracii Guns – L.A Guns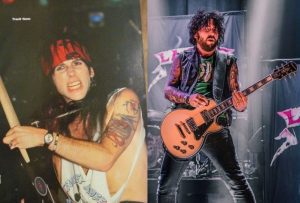 Tracii Guns look continues the same, just using less hairspray. The guitarist continues to tour and record with L.A Guns. Tracii formed his first band, L.A. Guns, at the gym, aged 17, while his classmate Slash was forming his first band, Road Crew. Tracii and Slash had a very healthy musical competition that started in the 7th grade at Bancroft Jr. High School in Hollywood. He was born January 20, 1966.
Warren DeMartini – Ratt
Warren DeMartini was born April 10, 1963. He was Ratt's guitarist until 2018. Besides the band also played with Dokken and Whitesnake for a short period. Ratt stated that DeMartini would no longer be involved with the current touring line-up as "he didn't want to go out there anymore."
Related Topics:
articles, cinderella, CLASSIC ROCK, dokken, Featured, george lynch, glam rock, hard rock, heavy metal, la guns, lists, mick mars, motley crue, poison, quiet riot, ratt, twisted sister, winger
Rafael Polcaro
I'm a Brazilian journalist who always loved Classic Rock and Heavy Metal music. That passion inspired me to create Rock and Roll Garage over 6 years ago. Music has always been a part of my life, helping me through tough times and being a support to celebrate the good ones. When I became a journalist, I knew I wanted to write about my passions. After graduating in journalism from the Pontifical Catholic University of Minas Gerais, I pursued a postgraduate degree in digital communication at the same institution. The studies and experience in the field helped me improve the website and always bring the best of classic rock to the world! MTB: 0021377/MG