Classic Rock
The Eagles announce 2018 tour with James Taylor and Jimmy Buffett
The Eagles has big plans for 2018 and they're planning on sharing the stage with some famous friends: James Taylor, Jimmy Buffett and Chris Stapleton.
The announcement follows recent rumors that the Eagles were planning a joint tour with Buffett and for now, he's sharing the greatest number of dates with the group, with stops scheduled for Orlando, Miami, Denver and Minneapolis. Stapleton will join the band in Arlington; Taylor is booked for Washington, D.C., and Philadelphia.
Tour dates
3/14 — Chicago, IL
3/23 — Nashville, TN
4/14 — Orlando, FL (with Jimmy Buffett)
4/21 — Miami, FL (with Jimmy Buffett)
5/10 — Vancouver, BC
6/23 — Arlington, TX (with Chris Stapleton)
6/28 — Denver, CO (with Jimmy Buffett)
6/30 — Minneapolis, MN (with Jimmy Buffett)
7/15 — Toronto, ON
7/20 — Boston, MA
7/26 — Washington, DC (with James Taylor)
7/28 — Philadelphia, PA (with James Taylor)
More dates will be announced soon. Eagles guitarist Joe Walsh recently speculated that the group would be playing "between 40 and 50" dates in 2018, touring behind a rejiggered lineup that adds late co-founder Glenn Frey's son Deacon and country star Vince Gill on guitar and vocals.
Glenn Frey's death
Since 2000, Frey suffered from rheumatoid arthritis, which affected various joints of his body. The medication that he was prescribed to control the disease eventually led to colitis and pneumonia, and in November 2015, the Eagles announced that they were postponing their appearance at the Kennedy Center Honors as Frey required surgery for intestinal problems and a lengthy recovery period.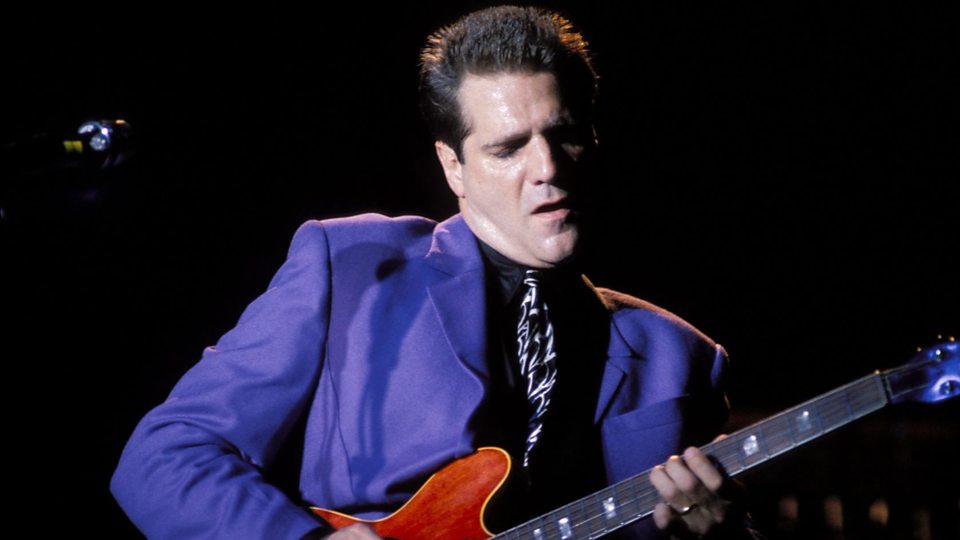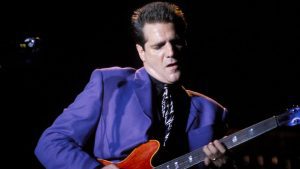 Following surgery, he was placed in a medically-induced coma at Columbia University Medical Center. Frey died there on January 18, 2016 age 67 from complications of rheumatoid arthritis, acute ulcerative colitis, and pneumonia, while recovering from gastrointestinal tract surgery. Medications for rheumatoid arthritis or ulcerative colitis can compromise the immune system's ability to fight off pneumonia.
Read more News