On the last episode of 2017 from Nikki Sixx series "My Favorite Riff", legendary Guns N' Roses guitarist Slash was the guest. They talk about their shared love for Aerosmith, learning Zeppelin riffs and the joy of being a musician.
Check It out:
Saul Hudson or just Slash was born in London, on July 23, 1965, and is considered one of the greatest guitarists of all time. A British-American musician worldwide famous as a member of the classic formation of the band Guns N 'Roses, with whom he achieved worldwide success in the late 1980s and early 1990s.
In his later career, Slash joined several other bands of many styles, most successful, and in 2010 began a solo career releasing three albums and currently on their third world tour.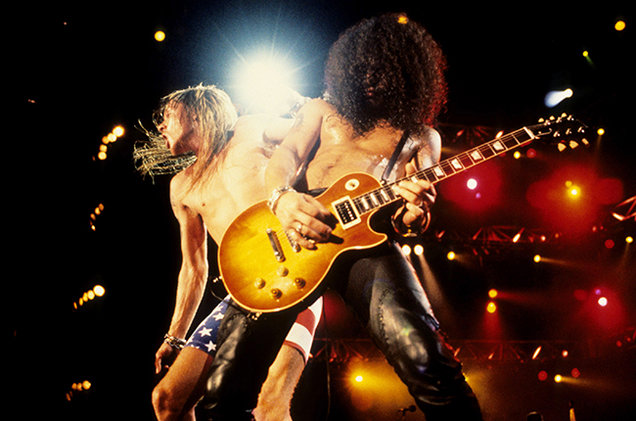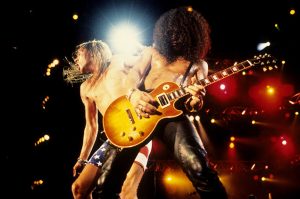 Slash has received critical acclaim as a guitarist since the beginning of his career, receiving numerous awards and honors to this day. Time magazine named him runner-up on his "Top 10 Guitarists" list in 2009, while Rolling Stone ranked him sixty-fifth on his list of "The 100 Greatest Guitarists of All Time" in 2011.
In early 2016, confirming the rumors of a supposed reunion of the classic Guns N 'Roses lineup, Slash put on their social networks the image of the Coachella festival and the old Guns N' Roses logo, along with Duff's accounts McKagan and the band's official website also posted, confirming their return to Guns after 20 years.