Classic Rock
Tony Banks is open to Genesis reunion after seeing Phil Collins concert
Tony Banks, legendary Genesis keyboardist said he is would be part of a reunion with his ex-band mates, guitarist Mike Rutheford and drummer/vocalist Phil Collins, after went seeing Collins solo live performance.
Collins started his tour in 2017 after retiring in 2011 and then changing his mind four years later. He had to adapt his shows to accommodate physical limitations cause by his back problems.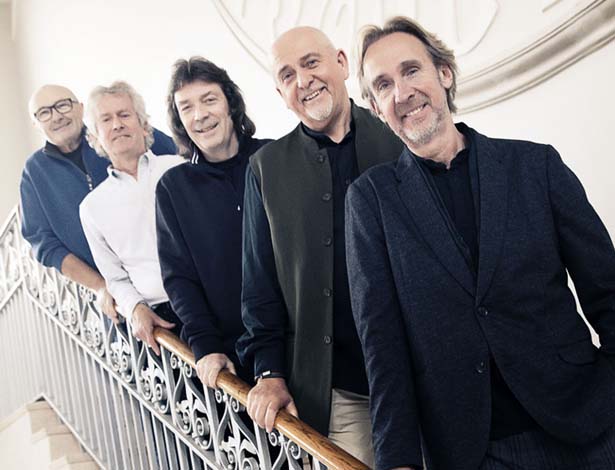 Read what Tony said:
"Phil is out there again, which is fantastic … a year or two ago I would have thought he was never going to be out there again," Banks told 91.9 WFKP in a new interview. "He found a way to do it. It involves quite a static performance, but his voice sounds great, and his music still sounds fantastic and everything. So I don't rule it out at all. Mike and I see each other all the time, we get on well, no problem, so it's never an impossibility."
"we are all getting a bit long in the tooth, and who knows whether, if we came back together, anything of any worthwhile nature would actually happen. … We could get into a room, say, 'Let's do it' … and find there's nothing to do! But we don't rule it out. …Phil's got to survive his tour, first of all, and we'll see where it goes."
About attending to his friend concert, he said:
"It was funny seeing him sitting down and everything, but the show was great and the music, the band is fantastic. The show itself is very good too, all the production and everything. It was great fun to see him."
"The trouble is he's our drummer, you must remember that, and he can't drum anymore, so that's a slight problem."
And about Collins placing his son on the drums for the the tour, he said:
"When he said he was going to use him, I thought, 'I'm not sure how this is gonna work,' but he plays really well and he sounds incredibly like Phil," Banks said. "It was really exciting to see."
Asked whether Nic could join a future Genesis reunion, Banks didn't rule it out, but pointed out that the younger Collins has "his own life to live" and probably wouldn't want to be a "Phil clone" for too long.
Banks is set to release a solo orchestral album, Five, on Feb. 2. It's his third LP of this nature. The record includes five tracks written by Banks and performed by the Czech National Symphony Orchestra and Choir, conducted by Nick Ingman. Collins will be on tour in South America during February and March.
You can hear the full interview below: