Classic Rock
Stevie Nicks will be on American Horror Story "Apocalypse"
Stevie Nicks is officially back to American Horror Story.
Director Ryan Murphy shared a photo of the leader of Fleetwood Mac reunited with his witches' coven. Nicks made a point in the third season of the series interpreting herself as a witch, who gave advice to the younger ones.
The singer appears alongside actresses Sarah Paulson, Emma Roberts, Frances Conroy, Gabourey Sidibe, Taissa Farmiga and Lily Rabe.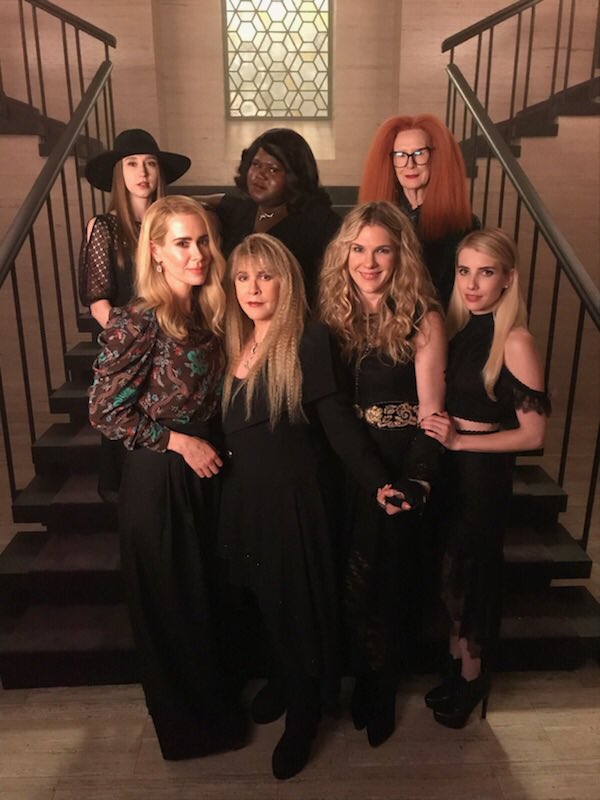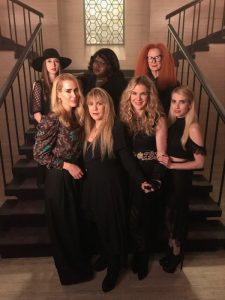 The new season of the series will be called American Horror Story: Apocalypse and arrives on September 12. The story will be a mix that combines Coven and the first season of the show, Murder House.
American Horror Story
American Horror Story is an American anthology horror television series created by Ryan Murphy and Brad Falchuk. Each season is conceived as a self-contained miniseries, following a different set of characters and settings, and a storyline with its own "beginning, middle, and end." Some plot elements of each season are loosely inspired by true events. The only actors to appear in all iterations of the show are Evan Peters and Sarah Paulson.