Classic Rock
Steroid may have also contributed Chris Cornell's death
A year after Soundgarden frontman Chris Cornell died inside a Detroit hotel room, the rock star's widow says she is still suffering because of how the case was handled.
The 52-year-old singer's May 18 death was ruled a suicide less than two hours after he died from asphyxiation from a rubber exercise band in Room 1136 of the MGM Grand Detroit Casino hotel following a performance at the Fox Theatre.
Vicky Cornell has joined other fans and experts in questioning the official story. She claims the medical examiner conducted a "botched investigation," leaving holes in the narrative that have spurred conspiracy theorists to make "all sorts of false accusations and subjected me to constant online attacks."
"This has left me and my family still looking for answers, but at the same time, set off this whirlwind of conspiracies," she told The Detroit News. "Some of the people are just fans looking for answers, but some of them are conspiracy theorists who have said the most vile things to my children and me."
Among the issues Vicky Cornell points out is that the Wayne County medical examiner's autopsy report stated: "Drugs did not contribute to the cause of death" — which she said is "completely misleading," spawning speculation that he was killed.
"The poor choice of phrasing has misled the public to believing he was of sound mind and body," she said. "So some conspiracy people think if Chris wasn't impaired, he would never have killed himself, and so he must have been killed — and then they start getting into the rest of the holes."
Internet forums continue to buzz with questions about how the rock star died, with many posters expressing disdain for his widow. Posters have accused her of conspiring to have her husband killed. That online harassment has taken a toll, she said.
"We're human beings," said Vicky Cornell, who was married to Chris for 13 years and has two children, a 13-year-old daughter and 12-year-old son, with him. "This is real life. We're not characters in some film. I lost my husband. My children lost their father. We're in a lot of pain, and we have to deal with these people coming after us. If the autopsy report was thorough, I believe some of this could have been avoided."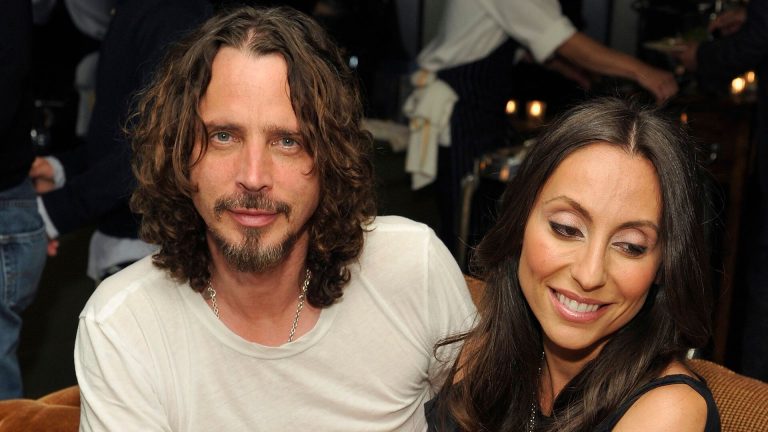 Lisa Croff, spokeswoman for the Wayne County medical examiner, declined to comment on Friday and Monday. When questions were raised last year about the autopsy, Croff said: "We stand by our cause of death."
Breaking down the drugs
Vicky Cornell's attorneys retained experts to review the case, including Dr. Richard Cote, chairman of the department of pathology at the University of Miami Miller School of Medicine. Cote wrote in his summary that drugs likely played a part in the singer's death.
"There is clear evidence of drug ingestion leading to impaired behavior," he wrote. "The drugs that were found — and their levels — strongly indicate doses that would impair mental and motor function individually, but have much more powerful effects when found in combination.
"Under the circumstances, I conclude that terminal events occurred while under significant mental and motor impairment."
A bottle of Prednisone, a steroid he was prescribed, was found in the rock star's hotel bathroom the night he died. According to the U.S. National Library of medicine, the drug's side-effects include extreme changes in mood, confusion, depression and loss of contact with reality.
"But the medical examiner never tested for it," said Vicky Cornell, who said her husband had Prednisone on hand for emergencies, in case he got laryngitis and was unable to sing. "When you find a drug that causes mania at the scene, how do you not test for it?"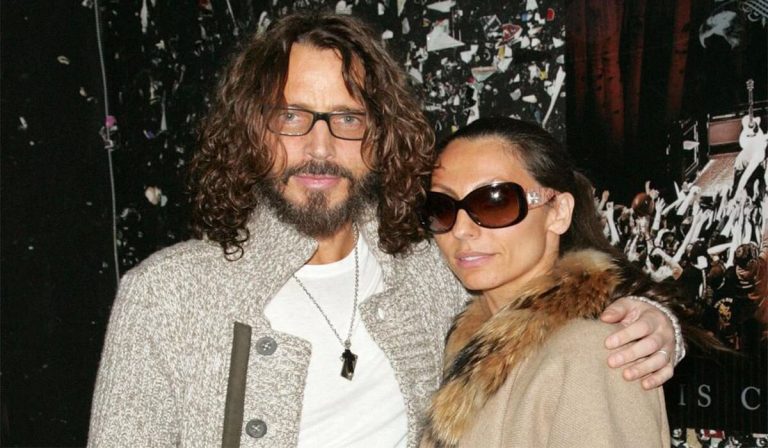 Cyril Wecht, former medical examiner of Allegheny County, Pennsylvania, and chairman of the American Board of Legal Medicine board of trustees, said: "A good lab would have screened for that if the bottle was found at the scene.
She continues
"Every lab differs, and that drug doesn't usually result in acute death by itself," Wecht said. "But it can cause medical problems, and in a complete toxicology screen, you'd want to include that if they knew there was a bottle at the scene."
According to a Detroit police report, Chris Cornell's bodyguard told investigators he gave the singer a pair of 2 mg Ativan pills the night he died — twice the prescribed dosage.
Cornell was prescribed lorazepam, the generic version of Ativan, an anti-anxiety drug with side effects that include suicidal thoughts. The Food and Drug Administration warns the drug should not be taken for more than two to four weeks, and that users should be closely monitored. He was on the drug for about a year.
Vicky Cornell said her husband was prescribed the pills to help him sleep after he tore muscles in his shoulder.
The toxicology report also found the singer had barbiturates in his system. They were not prescribed.
"Mr. Cornell had drug levels that would cause significant motor and mental impairment, and that the combination of drugs found in Mr. Cornell's system have synergistic depressant activity which would impair judgment, cloud intention, impair motor coordination, and inhibit the ability to physically respond to danger," Cote wrote in his three-page report.
Dr. Nora Volkow, director of the National Institute on Drug Abuse, who appeared on "Good Morning America" in February to discuss Chris Cornell's death, said: "It is very likely had he not been under the influence of these drugs, he would have never done such an act that cost him his life."
But Wecht counters that "it's not unreasonable to assume Ativan may have contributed to the death, but I don't disagree with the medical examiner here. As a matter of scientific proof, you can't know for sure whether taking the drug actually caused the death. So I wouldn't list it as a cause of death."
Vicky Cornell said she doesn't necessarily want the medical examiner to list drugs as the official cause of death, but she hopes there will be a clarification to the autopsy entry.
"The report stated 'the drugs did not contribute to the cause of death.' That made headlines around the world," she said.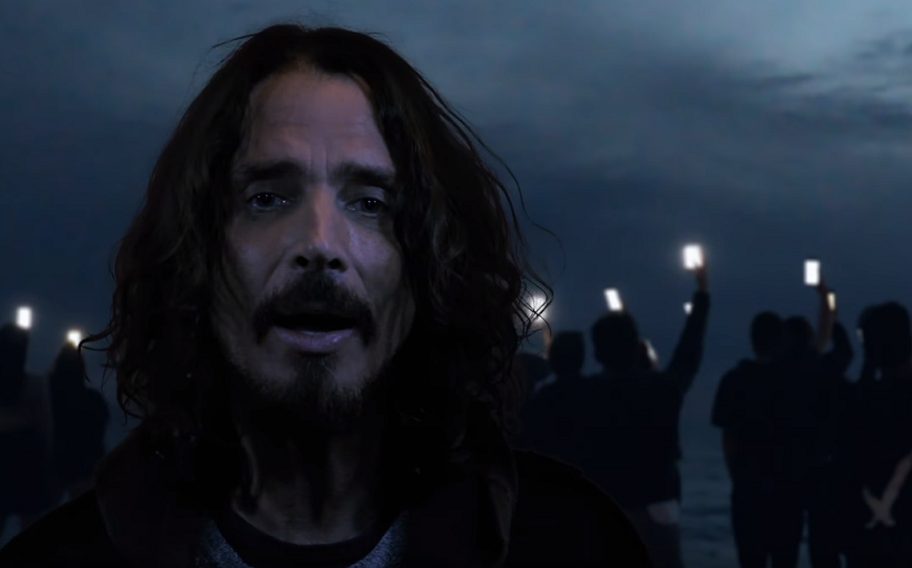 Vicky Cornell said her husband, who battled opioid and alcohol addiction in the late 1990s, had admitted to a friend that he'd relapsed in March, just two months before his death.
"When I spoke with him on the phone the night he died, he was slurring his words (and) was on and off incoherent," she said. "He said he'd taken two Ativan. His bodyguard was supposed to only give him one per night. We didn't fight; I was just upset that he took more, and I could hear the effect it had. I was not going to enable him. (I said) 'what do you mean you took two?'
"At that point, I kept asking him what else he took, but he just repeated the same thing over and over again: 'My ears won't stop ringing. They blew my voice out.' I called for help, as I was sure he had taken something else by now. I worried he could have heart attack or stroke. I was asking (what drugs he'd taken) so that I could advise for proper medical attention.
"I imagined (he'd taken) Oxycontin. I recall the ambulance finally arriving after multiple calls and me pleading the hotel to call 911. They would not, despite mine and (Chris Cornell's bodyguard Martin Kristen's) efforts."
Oxycontin was not in Chris Cornell's system, according to the toxicology report.
According to a Detroit police report, Kristen said security wouldn't let him into the star's room, so he kicked in two doors and found the singer lying on the bathroom floor with the band around his neck.
See more News