Classic Rock
Slade drummer Don Powell suffers stroke only a month after being fired
Only one month after being fired by e-mail by he ex-bandmate Dave Hill, from Slade II, drummer Don Powell suffered a stroke in his house in Denmark in Frebruary 29. He revealed it in a photo posted on his official social networks.
The official statement about Don Powell stroke released in his website said:
"Unfortunately Don had a stroke on Saturday (29th February) morning. Luckily his step-daughter Emilie, who is a doctor, was at his house in Denmark when it happened and knew what to do straight away and called an ambulance.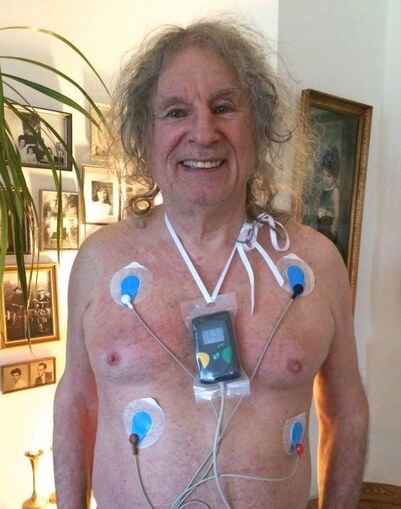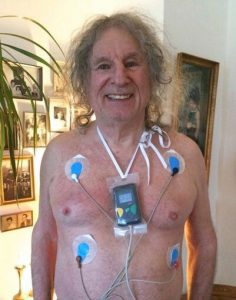 "Don's wife Hanne has sent an update to his website saying:"
"On Sunday afternoon I picked Don up from the hospital. He will be monitored from home until Wednesday afternoon as it is less stressful for him to be at home, and that is important at the moment. The MRI and CT scan results shows two blood clots in the left frontal lobe, and he is now on medication."
"There is a narrowing on his artery on his neck so we will know in a few days if he will need an operation. The scan results are sent to the cardiology surgeons to decide." Don is tired but in good spirits and he is happy that he can use/feel his right arm and leg again. So we are all very relieved and thankful."
"We're sure every one of Don's fans will appreciate the photo of him smiling despite having such a health upset."
Don is already feeling better
Also in his official website, a message by Don with a photo that shows him on a boat was shared to tranquilize fans, saying he was already feeling better: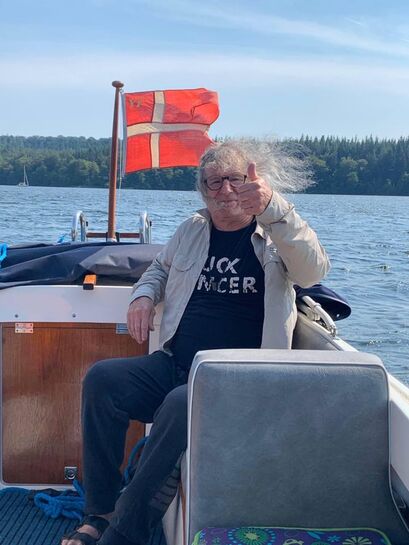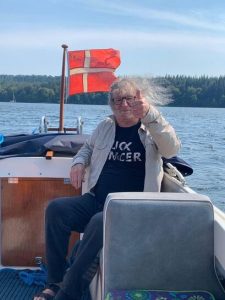 "Hi Webmaster! Letting you know that I had all of my 'stickers' off today and the reading monitor is being sent off for analysis.
More hospital treatment later this week BUT in all things are looking really great. Let everyone know I'm overwhelmed at all the 'get well soon' messages. I will be answering all the 'get well' emails I promise! Many thanks Don XXXXXX'"
Don Powell also talked about Coronavirus, saying:
"Well the corona virus thing hasn't really hit home over here in Silkeborg, Denmark yet. How are things in the UK? No panic buying here yet either – but sure that it'll happen here soon… Hanne and myself however have been in total isolation for a week now. I'm ok with it. Actually enjoying the peace of it."
We have been having occasional walks together through the forests, it's been really relaxing. In our house we have a freezer that is always fairly full – so no problems with food in our house. Added to that we have loads of DVDs, as you know, and Netflix to keep us busy. We have heard that one of our friends in the UK has just had a major op – and we're sending our love to him for a quick recovery (you know who you are)."
"Just to let you know I'm still accessible to my friends online – I've been answering loads of emails from people! Please everyone reading this stay safe… Oh! Just been through some cupboards and found lots of chocolate! Stay safe everyone. Love Don XXXXXX"
Watch Don performing with Slade II in 2018: