ARTICLES
Remember Fats Domino life and legendary career in rock and roll
American singer and musician Fats Domino, the rock legend and influence of Elvis Presley and Beatles, died on Wednesday (25) at age 89. According to the British newspaper "The Guardian," the artist died of natural causes.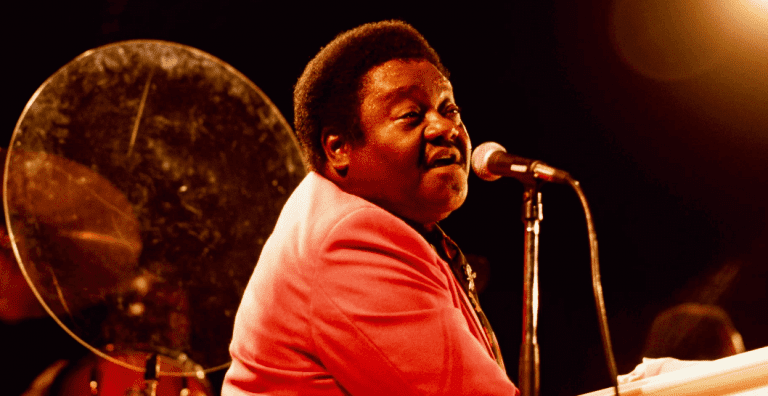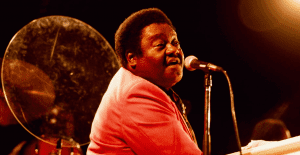 A spokeswoman for the New Orleans legal medical institute, where Domino was born and lived, confirmed the death, which had earlier been announced by the rock legend's daughter on a local TV station.
Career
By age 14, Domino was performing in New Orleans bars. In 1947, Billy Diamond, a New Orleans bandleader, accepted an invitation to hear the young pianist perform at a backyard barbecue.
Domino played well enough that Diamond asked him to join his band, the Solid Senders, at the Hideaway Club, in New Orleans. Diamond nicknamed him "Fats", because Domino reminded him of the renowned pianists Fats Waller and Fats Pichon but also because of his large appetite.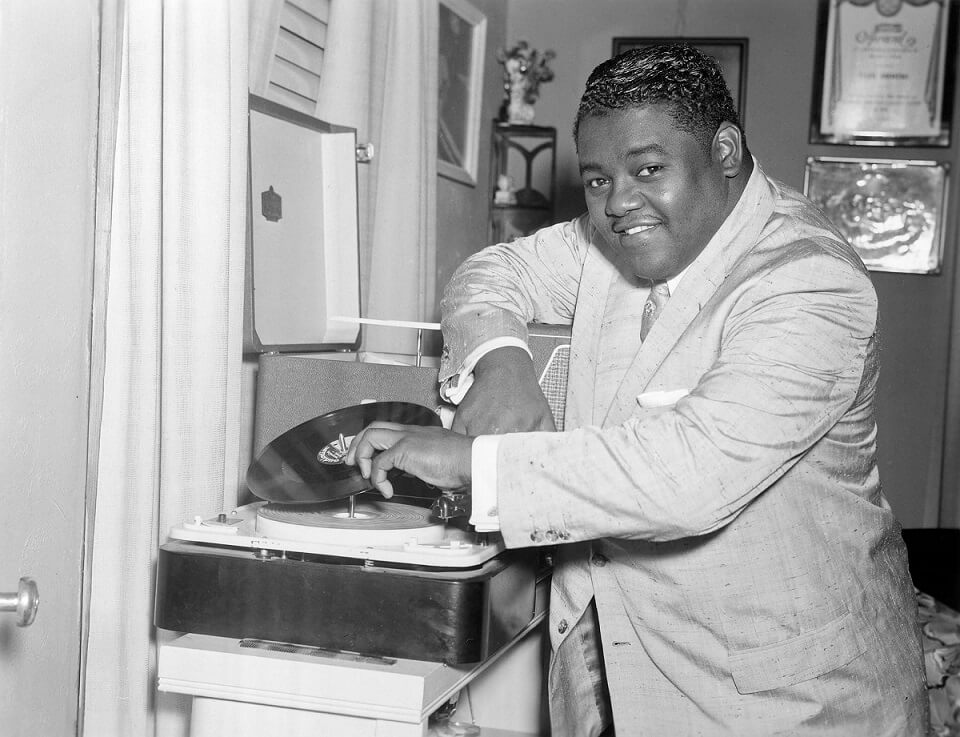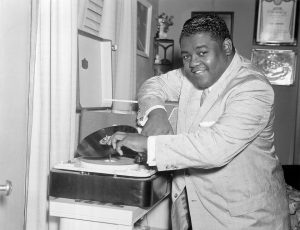 Domino was signed to the Imperial Records label in 1949 by owner Lew Chudd, to be paid royalties based on sales instead of a fee for each song. He and producer Dave Bartholomew wrote "The Fat Man", a toned down version of a song about drug addicts called "Junkers Blues"; the record sold a million copies by 1951.
Featuring a rolling piano and Domino vocalizing "wah-wah" over a strong backbeat, "The Fat Man" is widely considered the first rock-and-roll record to achieve this level of sales.
Success
Throughout his five-decade career, Fats Domino has sold more than 65 million records during its five decades of career.
Known for songs such as "Aint that a shame," "I'm walking," "Blueberry hill," and "I'm walking to New Orleans," Domino was one of the most influential artists of the 1950s and marked the popularization of the genre.
Take a look at this classic short video back in 50s:
His 1956 recording of "Blueberry Hill", a 1940 song by Vincent Rose, Al Lewis and Larry Stock (which had previously been recorded by Gene Autry, Louis Armstrong and others), reached number 2 in the Top 40 and was number 1 on the R&B chart for 11 weeks.
It was his biggest hit, selling more than 5 million copies worldwide in 1956 and 1957. Domino had further hit singles between 1956 and 1959, including "When My Dreamboat Comes Home" (Pop number 14), "I'm Walkin'" (Pop number 4), "Valley of Tears" (Pop number 8), "It's You I Love" (Pop number 6), "Whole Lotta Loving" (Pop number 6), "I Want to Walk You Home" (Pop number 8), and "Be My Guest" (Pop number 8).
Watch him at the Mike Douglas show back in 1971:
In addition, Domino was one of the first R & B and blues musicians to succeed among the white public, even in the 1950s.
Later career
In 1986, he was one of the first musicians to be inducted into the Rock and Roll Hall of Fame. He also received the Grammy Lifetime Achievement Award that year.
In 1995, after illness while on tour in the UK, Domino decided he would no longer leave the New Orleans area, having a comfortable income from royalty payments and a dislike of touring and claiming he could not get any food that he liked anywhere else.
Although he attended the Hall of Fame induction in 1996, Domino declined the invitation to perform at the White House because of his policy.
Domino lived in a mansion in a predominantly working-class neighborhood in the Lower Ninth Ward, where he was a familiar sight in his bright pink Cadillac automobile.
Watch a short interview with him back in 2006:
He made yearly appearances at the New Orleans Jazz & Heritage Festival and other local events. He was awarded the Grammy Lifetime Achievement Award in 1987.
His last tour was in Europe, for three weeks in 1995. In 1998, President Bill Clinton awarded him the National Medal of Arts. In 2004, Rolling Stone magazine ranked him number 25 on its list of the "100 Greatest Artists of All Time" in an essay written by Dr. John.
Watch him playing below:
Domino's large persona, dance hall piano playing, and tales of love and home made him Elvis Presley's top rival. By the end of his career, Domino was credited with selling more records than any other 1950s rocker except Presley. Domino's humility and shyness may be one reason his contribution to the genre has been overlooked.
Elvis
The BBC obituary says that at one of his Las Vegas shows, Elvis Presley referred to Domino as follows: "This gentleman was a huge influence for me when I started."
Beatles
Both John Lennon and Paul McCartney recorded Domino songs. According to some reports, McCartney wrote the Beatles song "Lady Madonna" in emulation of Domino's style, combining it with a nod to Humphrey Lyttelton's 1956 hit "Bad Penny Blues". Domino also recorded the song in 1968.
John Lennon covered Domino's composition "Ain't That a Shame" on his 1975 album Rock 'n' Roll, his tribute to the musicians who had influenced him.
Hear below some of his greatest songs:
"Blueberry Hill" by Fats Domino
Single (1956)
"Ain't That a Shame" by Fats Domino
Single (1955)
"Blue Monday" by Fats Domino
Single (1956)
Read more more News