Grunge
Mike Shinoda says Dave Grohl inspired him after the Chester's death
Chester Bennington's death has affected the lives of many of his colleagues and close friends, one of whom is Mike Shinoda.
Shinoda has commented several times on the impact of the loss and the difficulty of moving on – whether with Linkin Park or even a solo career.
Now, in an interview for Alt 98.7 radio, the singer was once again asked how he is dealing with the event.
Read what he said: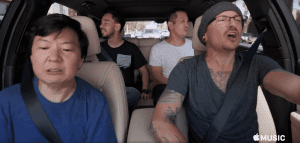 Shinoda then commented on how Dave Grohl inspired him during this process:
If I'm on the other side of this story and I see someone like, for example, Dave Grohl after Nirvana – see him move on, rise again and create the Foo Fighters out of nowhere. This is a moment where you think, 'this is possible', it seems something heroic.
Now, the singer is preparing to release his first solo album, called Post Traumatic. The disc leaves on July 15.