Classic Rock
Guns N 'Roses may have hired mega producer for new studio album
It seems that Guns N 'Roses will actually record a new studio album.
A rumor posted on the gossip site Crazy Days and Nights and replicated by Consequence Of Sound is circulating on the Internet, and it is about " A-list rock band".
Read what the post says: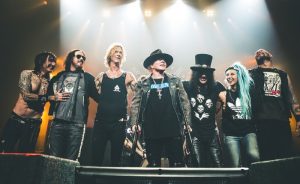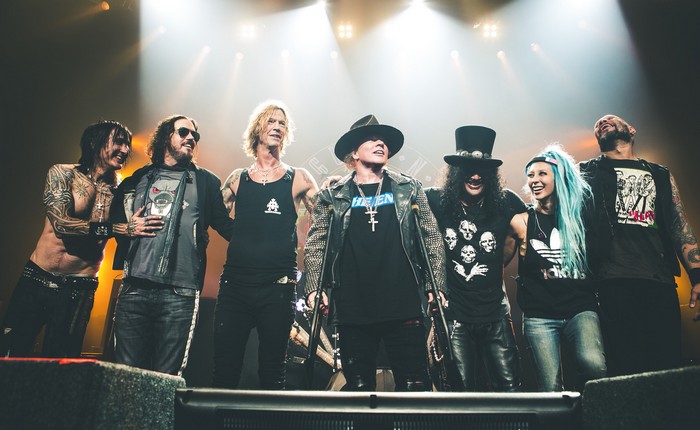 "This permanent A list rock group has apparently agreed to do something they said they'd never, ever do. Make another record with (most of) the original lineup. They just signed a deal with one of the top five most famous producers of all time to take the helm of the project. Among his stipulations was that every member of the band cede control to the producer, and if any single one member of the band departs or screws up? It is over".
"According to one member, no more half-hearted collaborative efforts for that band. At this point, why would they even try? Aside from the expense of paying off past lawsuits and alimony, they want the money. Apparently all that recent concert money they've recently earned has reminded them they were once that good. This should be interesting."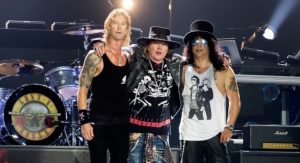 All items in the description point to the band members: Axl Rose, Slash and Duff McKagan, which has garnered impressive numbers with the tour that marked the return of the three on stage.
Guns N 'Roses' latest album is Chinese Democracy, released 10 years ago in 2008. Of the three musicians, he had only Axl Rose. "The Spaghetti Incident?" Of 1993, is the latest album with the trio and covers covers of Punk and Hard Rock bands like Misfits, The Damned, New York Dolls, Nazareth, Fear and more.