The Woodstock organization released the 50-year commemorative poster, which will be held Aug. 16, 17 and 18 in Watkins Glen, New York, United States.
The image shows all the bands that will participate in the event, and among them are Robert Plant, Greta Van Fleet, The Killers, The Raconteurs, The Black Keys, Miley Cyrus, Imagine Dragons and others.
Jay-Z and Chance the Rapper will be among the attractions of an eclectic festival to commemorate Woodstock's 50th anniversary.
Some of the musicians who performed at the original festival in 1969 are also part of the program of the new Woodstock, which will take place on August 16, 17 and 18, as Santana, John Fogerty, Country Joe McDonald and Canned Heat.
The show will feature hip-hop and country music with more than 80 artists, including rapper Common, rock band The Black Keys, pop singer Janelle Monae and folk-rock star Brandi Carlile.
The festival will be held in Watkins Glen, New York, at a location 185 km from the original Woodstock.
"We'll see each other in August! I'm going to perform on Friday, so I have the whole party weekend," tweeted pop star Miley Cyrus.
Fogerty, 73, and leader of legendary rock band Creedence Clearwater Revival, also voiced his joy on Twitter: "Join me on this 50-year trip to Woodstock."I've been there for 50 years in 1969 and now I'm back for three days of peace, love and music."
See the poster below: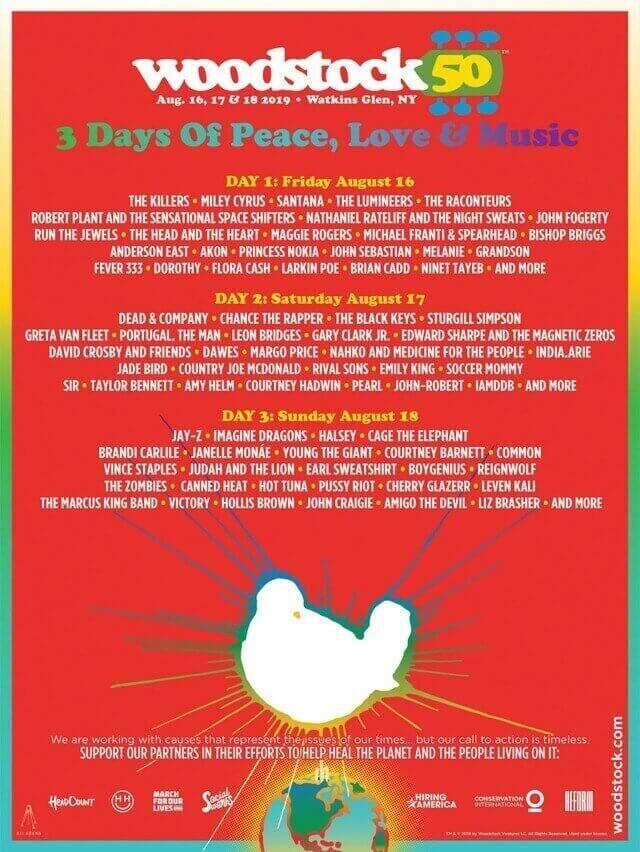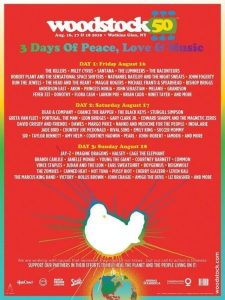 1969
Woodstock was a music festival held on a dairy farm in the Catskill Mountains, northwest of New York City, between August 15–18, 1969, which attracted an audience of more than 400,000.
Billed as "An Aquarian Exposition: 3 Days of Peace & Music", it was held at Max Yasgur's 600-acre dairy farm near White Lake in Bethel, New York, 43 miles (70 km) southwest of Woodstock.
See more News