Classic Rock
Dave Grohl reveals what he thought in the day after Kurt Cobain died
In a conversation with PBS, Dave Grohl, former Nirvana drummer and leader of The Foo Fighters talked about what he thought one day after Kurt Cobain's death.
Read what he said:
"When Kurt died, I remember the next day and thinking, 'I still get to live. So I'm going to live every day like it's my last one. Even if it's the worst day, I'm going to try to appreciate it. I still feel that way, I never wanna die. I honestly feel like if I get to do this, and I've got these beautiful kids, as long as I can do this, and do this, I'm all good."
Last year Dave also talked about the impact Kurts death had on him:
"The Nirvana experience was such a whirlwind. It all happened so quickly – exploded without any warning, and then it just disappeared. Life had changed so much, it was almost like you had to find something to hold onto so that you didn't get swept away. Once it was over, I couldn't imagine stepping on stage or sitting down at a drum stool and playing music any more. It would just bring me back to the heartbreaking place of losing Kurt. A long time went by where it felt that music was going to break my heart again.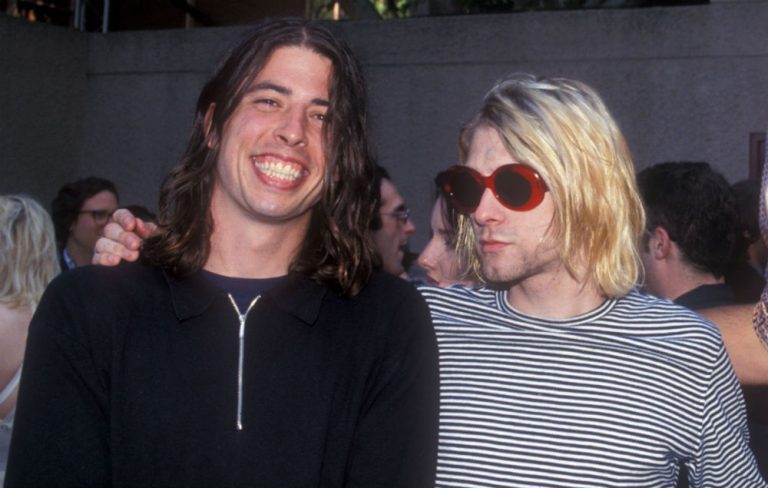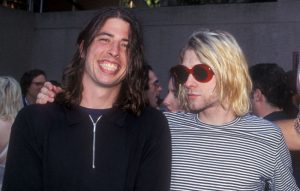 "Then I realized that, actually, music was the one thing that was going to heal it. I had been recording music by myself for years without ever playing it for anyone. I thought that going down to the studio at the end of the street would be therapeutic. I didn't think it would become a band – and I sure as fuck didn't think it was going to be a band for 20 years.
"You have to understand – for me, Nirvana is more than it is for you. It was a really personal experience. I was a kid. Our lives were lifted and then turned upside down. And then our hearts were broken when Kurt died. The whole thing is much more personal than the logo or the t-shirt or the iconic image. I felt I had to do it [start over with the Foo's self-titled debut in 1995] – to exorcise something in my soul.
"The intention of this band from day one has always been to keep the ball rolling: as musicians, as human beings, as friends. To feel like life keeps moving forward. We still feel like that every time we make a record – every time we step on stage. We feel like life is moving forward and that we're not looking back."
See more News