Indie Rock
Cranberries' Dolores O'Riordan attempted to commit suicide in 2013
The cause of Cranberries singer Dolores O'Riordan's death has yet to be released. However, the TMZ website highlighted some troubling evidence.
According to the publication, the singer attempted to commit suicide by overdose in 2013. She suffered from depression and at the time suffered a mental breakdown.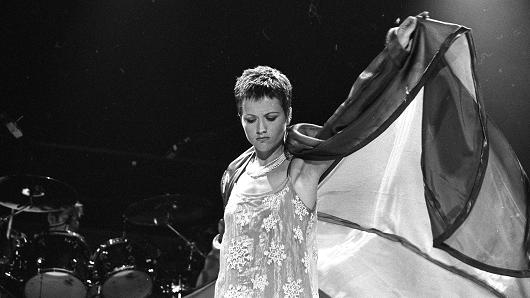 In addition, according to TMZ, Dolores O'Riordan suffered from bipolar disorder. She claimed to believe that her emotional problems were due to abuses she suffered as a child.
The information released by TMZ is only a historical rescue on the trajectory of Dolores O'Riordan. There is no indication so far that she has committed suicide.
The singer died on Monday (15), at age 46, in London, England, where the band was in for a short recording session. The family asked for privacy at this time and only reported that his death occurred "suddenly".
See more News