Classic Rock
Brian Johnson talks about the reason why he left AC/DC
Ex-AC/DC singer Brian Johnson talked with The Sunday Times about the reason he left AC/DC back in 2016. The hearing problems were the cause.
Read the full interview below:
BRIAN Johnson, longtime frontman of the hard rock juggernaut AC/DC, is almost as at home on a racetrack as he is on stage. The 70-year-old rocker has competed on circuits around the world and had a close shave at the Silverstone Classic Celebrity Challenge last year while putting a tiny Austin A35 through its paces.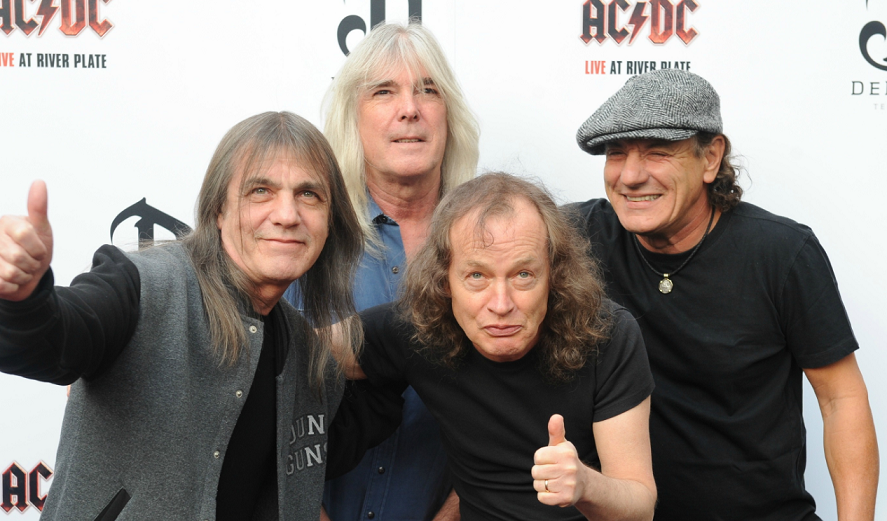 He was on the final lap of qualifying when the car flipped over. Remarkably, he was unhurt — "I'm made of sterner stuff" — but the car was too damaged to continue. "It was so sudden — I was going good and then I was rolling over. I felt bad about it; I don't roll cars and it was a cute little thing.
Johnson's garage at the Florida home where he lives with his second wife, Brenda, (he has two grown-up daughters with his first wife, Carol) includes everything from a Rolls-Royce Phantom to a classic Citroën DS23 Pallas. But things were very different growing up in Dunston, on the edge of Gateshead, in the 1950s, when seeing a decent car was an event.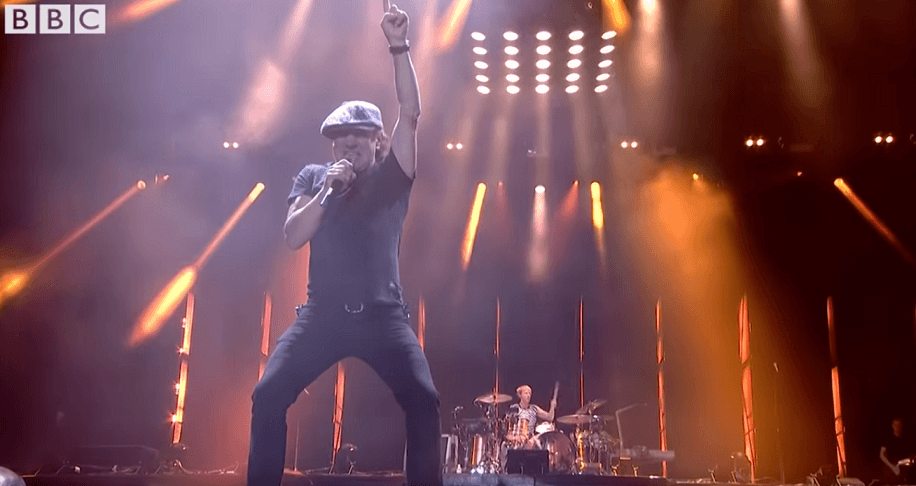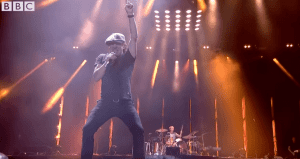 Johnson's mother was Italian; his father, a former British Army sergeant-major turned coal miner, thought cars "a waste of time". Still, he stumped up for a modest 1959 Ford Popular on his son's 17th birthday. "That meant freedom to me," says Johnson, the eldest of four siblings. "It looked horrible, though: beige with a salmon-pink interior. It must have been a one-off for some rag-and-bone man's mistress; nobody else would have ordered it like that."
After the Ford came a Hillman Minx, but only briefly: "I got it home, got out, shut the door, and the sill fell off. It was rusted to bits. Dad went and got the Ford back."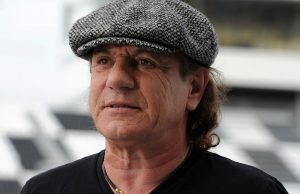 Johnson fronted several lesser-known British groups before joining AC/DC following the death of lead singer Bon Scott in 1980. Released that same year, the band's first album with Johnson — Back in Black — sold an estimated 50m copies. Success enabled the singer to indulge his love of motoring.
His prized possessions include an Audi R8, a 670-horsepower Richard Petty Edition Ford Mustang GT and a Bentley Continental GT S, along with classic cars such as an MG TF and a 1928 Le Mans-bodied Bentley 4.5-litre, nicknamed "Thunder Guts".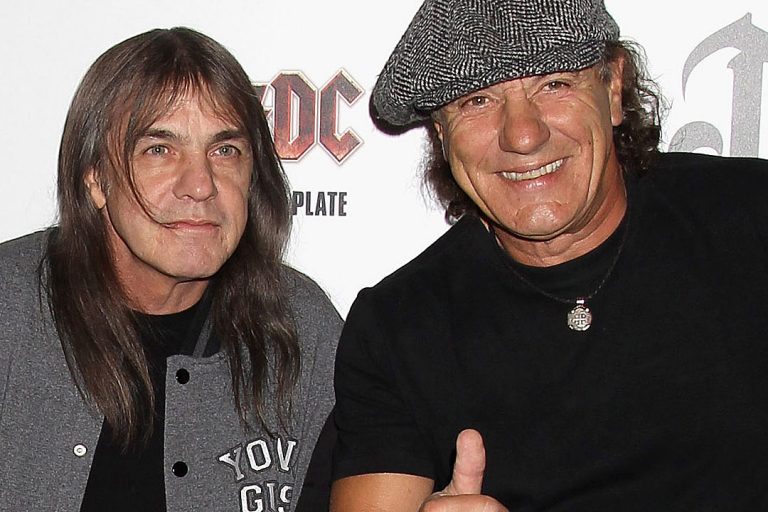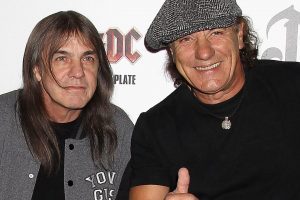 Just don't call the cars in his garage a "collection". He can't see the point if the cars "just sit there" — he uses the vintage Bentley to collect the morning paper.
In 2016 Johnson was forced to step down as AC/DC's frontman after doctors told him to quit or go deaf. "On stage it was getting harder and harder to hear the guitars, even hear the keys, and I was basically going on muscle memory. And I'm not the kind of guy who likes to cheat. The way I look at it, I had a great run."
Axl Rose, of Guns N' Roses, replaced him in the band.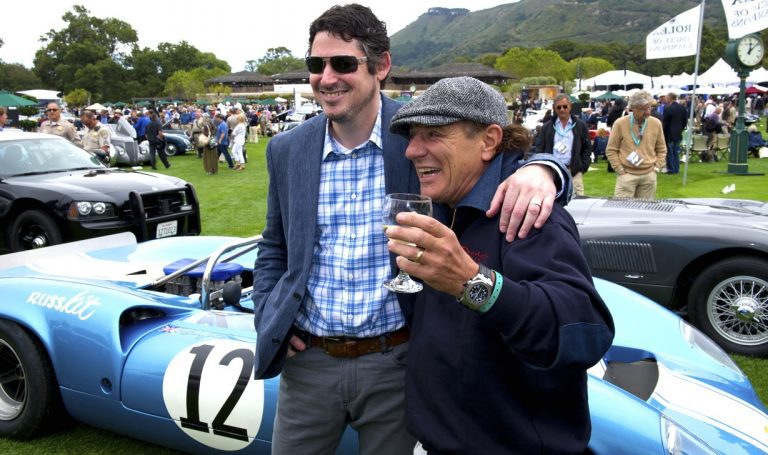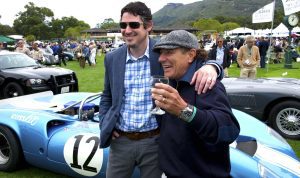 Johnson has focused his energies on his TV show — Cars That Rock — which has featured Elvis Presley's BMW, the Cadillac Miller-Meteor ambulance from Ghostbusters, and "the General Lee", the 1969 Dodge Charger from the TV series The Dukes of Hazzard.
One of his highlights was the racing driver Tazio Nuvolari's Alfa Romeo P3. "It was the car that beat the Germans in the 1935 German Grand Prix. It was underpowered against the might of Auto Union [precursor to Audi] and Mercedes but beat the lot of them."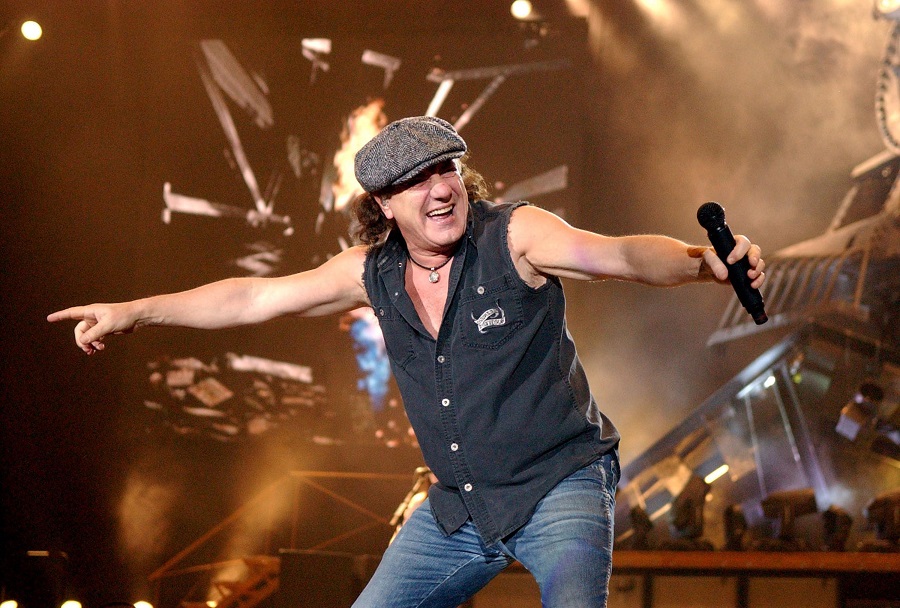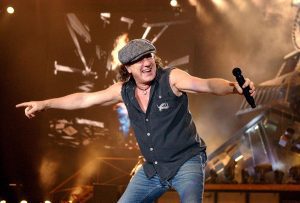 At the mention of Nuvolari, Johnson's face lights up. "It's not rock stars that buckle my knees, it's Juan Manuel Fangio, Ayrton Senna, Tazio Nuvolari, Stirling Moss … these guys were frontiersmen; they did stuff that nobody else thought possible."
The 2017 Silverstone Classic Celebrity Challenges was in aid of Prostate Cancer UK (prostatecanceruk.org).
Early Bird tickets for the 2018 Silverstone Classic are now on sale via silverstoneclassic.com/ticket-info[
Brian Johnson: My life in cars
1964 Ford Popular
1967 Hillman Minx
2007 Rolls-Royce Phantom
2010 Bentley 4.5-litre (1928)
2013 MG TF (1954)
2016 Jaguar F-type Project 7
My dream car Pagani Zonda