Classic Rock
Bob Seger says his next tour will be the last one
Bob Seger has announced that he will set foot on the road for the last time with his band, Silver Bullet Band, on a tour that begins in November this year.
After being forced to cancel a series of shows due to a back injury, a statement on Seger's website confirms the retirement of the stage.
After a career that lasted more than 50 years, Bob Seger and The Silver Bullet Band will hit the road for the last time on a recent tour. More dates are being added to the previously announced dates, giving fans another chance to see Seger and the band live. The 'Travelin' Man 'tour kicks off on November 21 in Grand Rapids.
See the complete dates here.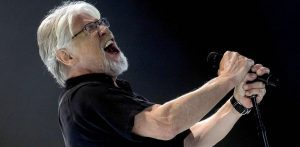 Life and Career
Robert Clark Seger is an American singer-songwriter, guitarist and pianist. As a locally successful Detroit-area artist, he performed and recorded as Bob Seger and the Last Heard and Bob Seger System throughout the 1960s, breaking through with his first national hit and album in 1968.
By the early 1970s, he had dropped the 'System' from his recordings and continued to strive for broader success with various other bands. In 1973, he put together the Silver Bullet Band, with a group of Detroit-area musicians, with whom he became most successful on the national level with the album Live Bullet (1976), recorded live with the Silver Bullet Band in 1975 at Cobo Hall in Detroit, Michigan. In 1976, he achieved a national breakout with the studio album Night Moves.
On his studio albums, he also worked extensively with the Alabama-based Muscle Shoals Rhythm Section, which appeared on several of Seger's best-selling singles and albums.
See more News